Digital Recruitment
August 31, 2018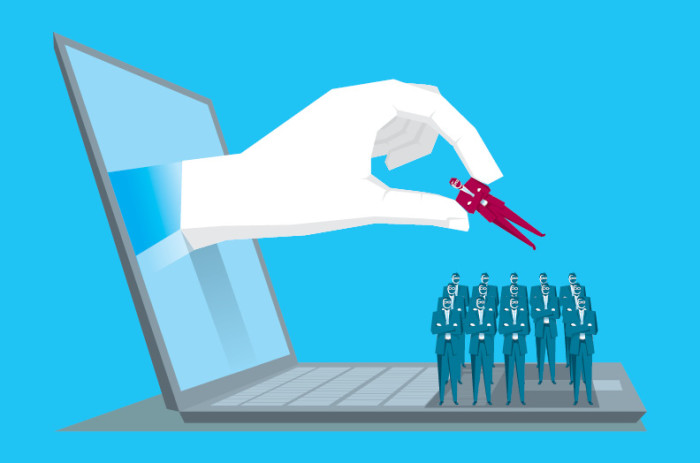 The Digital Recruitment and its benefits
Employees are considered as the crucial and critical asset of the organization. People are considered as the main resource to start a business. The Recruitment Process assists the organization to find and select the right person at the right time at the right place to perform the specific activity required for the growth and development of the business. This process assists the organization to fulfill the vacancy of an organization by searching the prospective resource with the desired competencies and abilities required by the organization. Most of the Big and small companies follow the formal process of recruiting people.
Develop effectiveness in Recruitment
The world is growing and moving ahead. Nowadays, all the organization invests in idea generation. Hence to enable this Recruitment Process more effective, the various organizations had concentrated and invested to build Hiring Software. This software had reduced the burden by hiring the employees through automation.
When we are delivering any particular job or service, we should concentrate on the performance along with the quality. The software improves the quality and also streamlines the process through its standardization. Since this tool is designed for the recruitment, hence this software is used by the Human resource team and the recruitment team. Majorly the recruitment and staffing firms utilize this software to execute their daily job.
Track your Applicant
Sometimes, it goes very hard for the recruitment team to scrutinize and select the right candidate amongst all the applications submitted. The Applicant Tracking System is one of the major Hiring Software. The software is welcomed by the mass and had shown a positive impact.
Technology does not only help the work to be completed, however, it also assists the employer and recruiter to find great talent and the talented person also finds the right employer.
The Benefits
The Software had got various benefits as mentioned below:-
Develop branding professionally
The staffing software comes up with tools to design the process to become professionally branded. The users, who use this software can edit, upload and customize Logos, Font, Company colours etc.
Everyone tries to be unique; this software also helps to publish a well-branded advertisement to persuade the right candidate.
During the recruitment, the recruiter faces various challenges and hurdles on its way. Majorly it's been observed, the applications are misplaced for which the organization loses the critical employee who would have been perfect for the job.
The staffing software enables the recruiter to grade, comment and formally chat with the candidate on his profile in regards to the Job.
Spread across the target market
The software provides a platform to publish advertisement and reaches the target market and is available in a wider selection of areas.
The Applicant Tracking System had enabled to spread positive around, increased the hiring process and also created a pool for the best quality of the resource. The software had helped the organization with the best talent.