How to keep Employees Engaged and appreciated?
October 28, 2017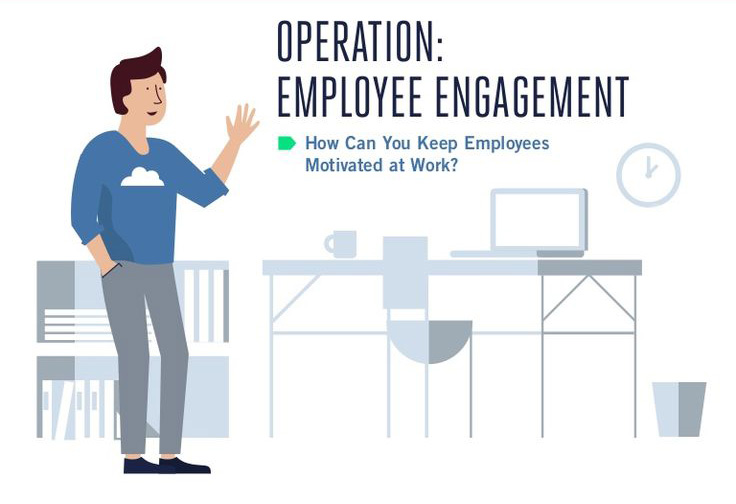 Over the years, it is proven that employee recognition schemes can change a firm's productivity, rate of retention and culture.  However, the process of creating a flawless employee engagement and appreciation strategy is easy said than done. You must focus on many factors while drafting these strategies. With this being said, here are few tips to lend you a hand of help.
#1 A solid strategy
First of all, you should have a solid strategy. Every recognition program in your company should be based on a working strategy. It should align all your company's aspirations. As employees realize how their daily performance affects the company's growth, they will start working towards bigger and profitable things. As hiring managers, your appreciation and engagement efforts will yield positive outcomes.
#2 Communicate Everything
It is quite interesting to note that even big companies fail to communicate often and clearly. They don't generate excitement about their recognition strategies. This is a very big and costly mistake. Employees must be aware of everything that happens in the company. Communication has to be carefully aligned in the organization, whether it is the CEO or a front-line candidate.
#3 Rewards
According to a recent study, employee engagement strategies should have on-the-spot rewards! Voila, doesn't this sound amazing? These rewards will have a massive impact on the mindset of your employees. The reward does not have to be very big. It could be a small gift card or an act of public recognition. Employees love (and deserve) a pat on their back for every target met! Meanwhile, you should check if the reward is meaningful for the employee or not! If the recognition strategy has rules that are difficult to comprehend, it will become negative in the long run. So, talk across teams and understand what your company's employees really want.
Studies reveal that upper management is often unaware of discretionary rewards that are given by middle management employees. These are informal rewards that can disturb the organization's overall flow of benefits, appreciation and engagement. All these efforts should be combined and managed within a single platform. For example, there could be web-based cost control methods. An e-platform will ensure consistency at all levels of the company.
#4 Using Technology
Last but certainly not least, you should use technology to keep your employees engaged! Use collaboration tools, social media networks and mobile technologies to boost employee productivity and engagement.