Modern Hiring Process
July 7, 2018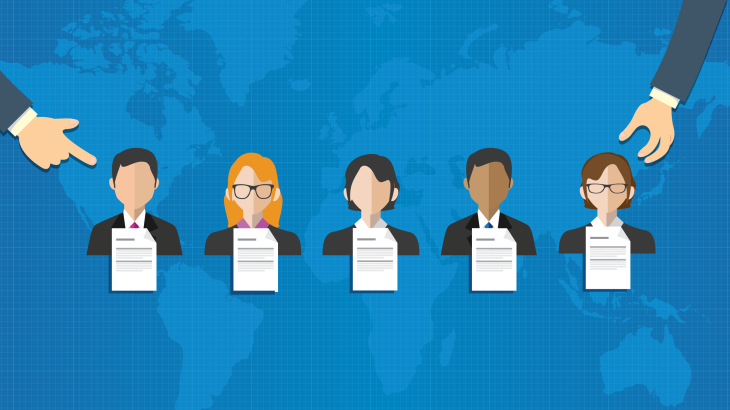 The E-recruitment is the best process of online recruitment
The world had changed a lot and had concentrated in the upliftment and development. Majority of the companies around the world concentrates on technology because the digitalization had brought a revolution all around and brought a huge change in the development.
 The Online Recruitment
The E-recruitment had helped the Job Seekers in applying for the dream and desired Job. The candidate needs to fill in the details and also can attach the relevant documents. The Job-seekers can create their profile to draw the attention of the employees. The recruiter perform the screening depending on the keywords, Skill sets and the other relevant details which they are looking for to fulfill the requirement.
 The Robust in the Hiring Software
The ATS was earlier used by the small and medium enterprises as a Hiring Software. This system had brought a huge revolution in the hiring process. The First stage of the process is screening, which stands time-effective for the recruiters. However with the deployment of the software, the time is saved because the primary action is performed by the system itself.
 The Modern Hiring Process
The deployment of the Applicant Tracking solution is the introduction to the modernization of technology. The software is designed for the candidates to apply or create their profile with the relevant information. This relevant information refers to his following details
Basic Information like Name, date of Birth, address, contact number, Hobbies etc.
Skills which include Technical and Behavioral
Education Qualification
Work Experience ( For the experience candidate)
Recommendations
Rewards and Recognition
Apart from the above information, if the Job –seeker desire to showcase his CSR activities then it would also put some highlights on his profile. Because nowadays majority of the organization invest their time in performing CSR activities.
The Optimization in E-recruitment
While preparing the profile, the candidates should understand the Job Description and prepare the profile with the keywords accordingly which would optimize the search criteria. More matches with the keywords would help the profile of the candidate to be noticed by the employer.
 E-recruitment introduced online recruitment
The Hiring Software had introduced the online recruitment into E-recruitment. This software had helped in both ways for the employers and the Job Applicants. The applicant can apply to the Job or can create a profile to make it visible to the employers, on the other hand the employer can publish their Job Description to invite candidates to apply for that particular Job.