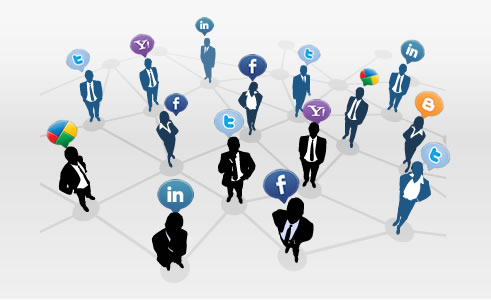 Important Steps in the Social Recruitment Process
Every organization requires the candidate to execute and operate to develop the business.  Recruitment enables the organization to find the right person for the particular job considering the person's ability and competency.
Various Job Posting, Job Referrals, advertisements, College Campus, etc. assists the company to initiate the Hiring Process to select the right candidate.
The Human Resource Software is designed for the Recruiter to gain its process with the best quality in hiring candidates for the organization.
Steps in Hiring Process
Nowadays, people invest their lots of time and stay connected to the web through various Social Networking Sites. Companies had increased the utilization of the social Recruiting via Facebook, Linked In, Twitter and other Social Networking Sites. Companies use Twitter to post its Job listing, which helps the companies to source the candidate to recruit.
Companies utilize the Facebook App and may create pages to conduct hiring for its organization. Employers get the benefit to research about the candidate through the profile created before recruiting for the organization
Once the job listing is posted in various portals, the recruiter receives the list of candidates. Among the list of profile, the recruiter initiates screening to find the candidate for the next process. Every round of the process is an elimination round.
The interview is the crucial process. The hiring team reviews the competency and the ability of candidate through a set of questionnaires asked to the candidate.  Sometimes, there are various rounds held to select the right candidate.
The steps mentioned above constitute the Hiring process which includes Job Application, Interview, testing the employment and Background verification.
The applicant tracking Software reduces the burden and automates the entire process which reduces the manual task and improves the quality by standardizing the process of hiring.
There are various websites and organizations which had developed Human resource software. All the hiring needs are handled electronically by the Applicant Tracking Software. Depending on the requirement, an enterprise or a small business Level can implement System which can be accessed online. There are various free and open sources available in the market.
Various Software available
Taleo 54.0 %, Kenexa-brassring12.9 %, Jobvite, iCims, SAP – Success Factor, Peoplefluent, ADP, and Silkroad etc. are the best software to utilize in the recruitment process of the organization.
The Survey
According to a survey, 94% of HR Professionals are satisfied with the implementation, 5 % of the users had complained that had affected its business and only 1 % had claimed to have no impact in its business. This number had proved the high level of satisfaction amongst the users of the software.