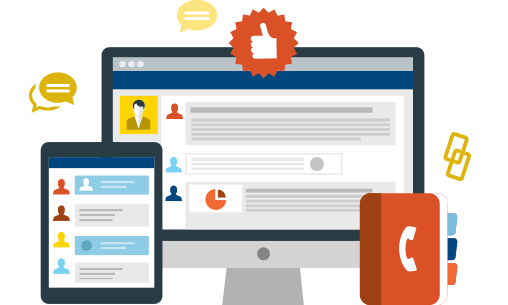 E-recruitment software is a kind of web-based application that is useful for HR managers for the purpose of finding and hiring the best candidates. It keeps a tab for various types of recruitment activities such as application status, ease of access for applicants, newest job postings, references and more. This type of program helps administration as well as organizational sections to carry on their daily operations very easily. It seems to be an essential element in the hiring process of any organization. Find out about the 5 interesting features that this type of software comes with.
Website integration
The integration of this feature in online recruitment software programs is very useful for old as well as new candidates. The tool can let applicants type in data and help them focus on placement. With an amazingly responsive integration of applicant tracker into your official website you can create a talent community that is unique to your organization, and even maintain the same.
Job Board integration
Job boards such as Indeed are important sources to attract higher number of applicants who are skilled and qualified. These can remove the requirement for posting jobs and for data entry by applicants. This can save you a lot of time, and let you post to more than one channel from the same system. It can result in better application experience for candidates.
Integrated CRM
Human resource software programs having a CRM integrated with them can provide you with a robust competitive advantage and improve your business relationships with customers. With CRM / ATS integration, you can manage customers with dual role of candidate / client and also let you navigate data that is organized very well. CRM integrated software can also let you create campaigns easily as well as monitor the results and activities as well as have follow-ups scheduled.
Social sync
Social recruiting feature is very important, and one of the newest additions in these programs. Web based recruitment solutions are actively used with social networking websites. The database can be synced with major social networking websites such as Facebook and LinkedIn. These two social media websites have become very popular with employees and employers.
Email scheduling
Recruitment and staffing software with Email scheduling feature allow you send emails simultaneously to various recipients. You can schedule emails to be sent later, and also save templates for mails that can be used later – even by other users.