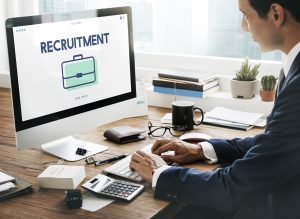 Online recruitment software is a special type of program that can automate the recruiting needs of a company by obtaining employment applications in bulk from all over the web. Find out about the main reasons for the popularity of this type of program among business managers and HR recruitment personnel.
There are many options available for online recruitment solutions and one of the most popular online recruitment solutions is Appliview developed by Indapoint Technologies PVT Ltd.
Solid functionality
An applicant tracking system solution offers fast and convenient access from about any location on the planet to obtain and process and track resume in an easily accessible and complete online information hub. These programs consider all the requirements of an organization, which can include candidate testing, submission of applications, and assessment, which can help get the best solution for organizing a comprehensive and in-depth recruiting process.
Wide range of features
Companies can benefit from advanced recruitment software solutions by streamlining different processes included in the recruitment system easily and assisting business owners in getting varied tools for later evaluation of candidates who tend to submit their resumes or job applications. On the other hand, candidates can also use a list of highly searched keywords to spot resumes or applications that could be used mostly for matching applicable job categories.
Ability to analyze
Hiring software comes with advanced analytics capability. It can be very useful for you to operate more effective recruitment campaigns, as well as spend money on recruitment drives with more care. Many of these programs allow the creation of customizable reports that let drill-down of data to the KPIs that can have a big role to play in hiring staff for your organization.
Storage of records
These programs let users compile data and present the same very easily. All through the search process, you are likely to collect much information about candidates – whether it comes to their job nature in the previous organizations or their profiles on social media platforms. An applicant tracking system can give you the kind of functionalities that you want, and which lets you gather and present information for convenient comparison and examination.
Fast and easy
These applications allow fast storage and processing of huge amounts of data, which can make it quick for entrepreneurs to perform business operations. You can create a large database and maintain it, and improve your productivity without wasting a lot of time, money, and effort. It is important to get a program that gets a high rating and reviews. You should also look for programs that allow easier customization of settings and features.
Now you know why Online recruitment software so popular among businesses if you are planning to outsource recruitment software development services, then you can contact a top recruitment system development company.