The Career Portal
May 25, 2018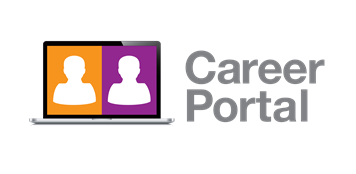 The applicant Tracking System and the online recruitment
As we are moving ahead with the modernization and digitization, the recruitment is also getting developed with automation. There are various career portals available in the web, which would capture all the information of the applicant to receive the opportunity as per his skillet. The recruiter gets the facility to post advertisement in regards to the opportunity for which the organization is looking around.
The Online Recruitment had increased the popularity to assist in the process of candidate selection by the organization.
Introduction of ATS in Career Portal
The Applicant Tracking System is a software which is built and developed to maintain a standardization in the recruitment process. This system would help in smooth processing in an organized way. This benefits the candidate as well as the employer because it turns into a juncture wherein both the parties meet up together to fulfill their requirement.
The candidate would fill in all the relevant details like Basic Information, Work experience, Technical Skills, Qualification, Recommendation, Rewards and other relevant information. The ATS stores the data and keep it secured and conveys the information to the employers who are looking for the desired application.
The keywords mentioned in the Job Description of the Recruiter would enable the profile to get highlighted more. The search engine optimization functions when the keywords are matching, which results in ranking the profile higher in the search criteria. There are various application and software available in the market which would help in analyzing the information and understand the comparison with the Job Description to increase the position of your profile in the online recruitment platform
The career portals are implemented with ATS which would also secure your relevant documents.
Research while screening
At the end of the day when an applicant is looking for a job and sits for the screening process he should look back to his resume to make it visible and highlighted and also make the necessary major and minor changes respectively.
The candidate Selection depends on the profile that he had created on the e-recruitment platform which makes the organization confident with the justification and reason to get the person hired for a particular job.
The Impact
Before selecting or utilizing a particular product, we think about the impact, it might go positive or might go Negative. However this should not create any confusion because the Human Resource team looks forward to get a perfect employee and a person who is seeking a Job, is looking forward for his dream project or organization.
However, there are certain opportunities wherein the automation does not work or can be implemented in the hiring Software due to certain restrictions.