The Future of Recruitment: Your Co-Pilot Powered by AI
Beyond conventional hiring tools, dive into a realm where AI does the heavy lifting. Say goodbye to manual slogs and hello to smart, streamlined recruitment.
Recruitment? Just Set it and Forget it with AppliView 2.0!
Who knew hiring could be as easy as naming your favourite pizza topping? Hand us a job title, sit back, unwind, and watch as our artificial intelligence handles the hustle. There are no postings, interviews, reviews, or discussions, only AI wonders!
AppliView's AI conducts interviews with everyone from bus drivers to rocket scientists.
Imagine a world where interviews are as simple as eating pie! Our AI is indifferent to whether you're searching for a CTO or a bus driver. It will assess, document, and evaluate. Coding jobs? What about essays? Check out! Obtain polished charts, analysis, and a why-you-should-select-them recommendation. All served in PDF format in your inbox!
How Does AppliView Co-Pilot Work?
Start with just a job title and a brief. That's it! From there, AppliView Co-Pilot springs into action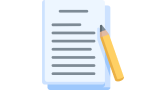 Crafts a compelling job description.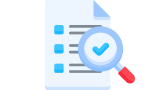 Sets precise evaluation criteria tailored to your needs.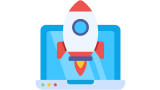 Blasts the job across numerous platforms.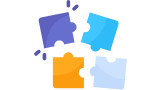 Sifts through and matches the perfect candidates.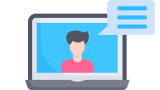 Orchestrates AI-driven video interviews—absolutely no human needed.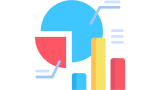 Oversees online assessments, coding tests, and much more.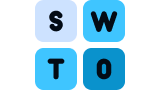 Analyzes SWOT, draws up comparative insights, and pinpoints top-pick recommendations.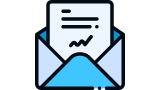 With your initial go-ahead, it dispatches offer letters and sets the onboarding wheels in motion.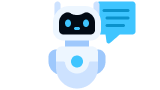 Onboards your new hire with an AI chatbot to introduce company culture and policies.
And throughout all these steps?
Minimal human intervention!
You're always welcome to peek in, and we ensure seamless updates on the progress. But we're confident that once you set AppliView Co-Pilot in motion, you'll just be watching the magic happen!
Features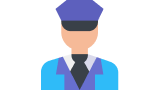 Recruitment Co-Pilot
Revolutionize your recruitment process with our AI-based Co-Pilot.
Input a job description in plain language and let our Co-Pilot scout the ideal candidates from many sources, conduct interviews and assessments, and even handle onboarding. Efficient, cost-saving, and powered by cutting-edge AI.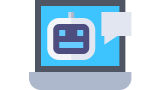 Automated AI-based Interviews
Transform your interviewing process.
Let our human-like AI avatars conduct interviews, administer tests, and generate comprehensive candidate reports. Harness the power of AI to select top talent swiftly.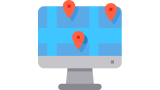 Applicant Tracking System (ATS)
A robust system to monitor candidate progress.
Supercharge your recruitment workflow with AI integration, ensuring efficient candidate tracking and reduced manual workload.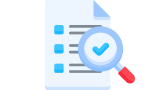 Resume Parsing AI
Streamlined and intelligent resume parsing.
Enhance candidate experience with one-click applications, eliminating the need for lengthy forms. Leverage our AI-driven insights for accurate resume analyses.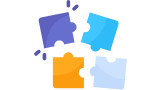 Onboarding Solution
Fully automated onboarding processes.
Enjoy streamlined, error-free onboarding with our AI avatars handling document verifications and company introductions.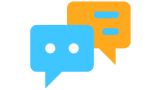 Employee AI Chat
AI-powered chatbots for HR inquiries.
Empower employees with instant, conversational access to HR policies, company culture insights, and more.
Start Now!
Be First in Line for the Future of Recruitment!
Ready to experience the next big revolution in recruiting? Leave your name and email with us. We'll make sure you're among the first to know when AppliView 2.0 goes live. Join us in leading the change and simplifying recruitment with groundbreaking AI technology.
OUR LATEST NEWS & BLOG
Stay updated with our latest Blogs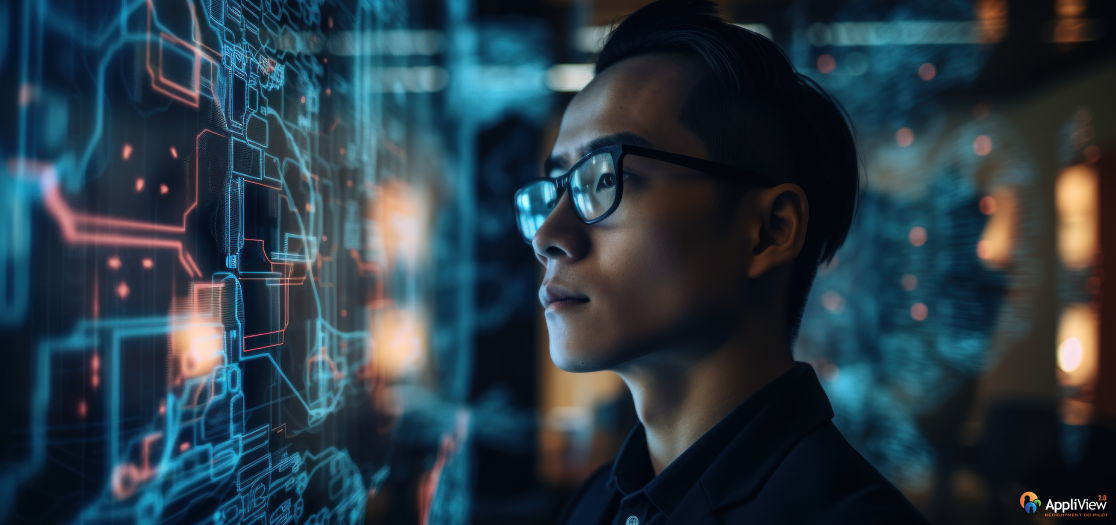 November 30,2023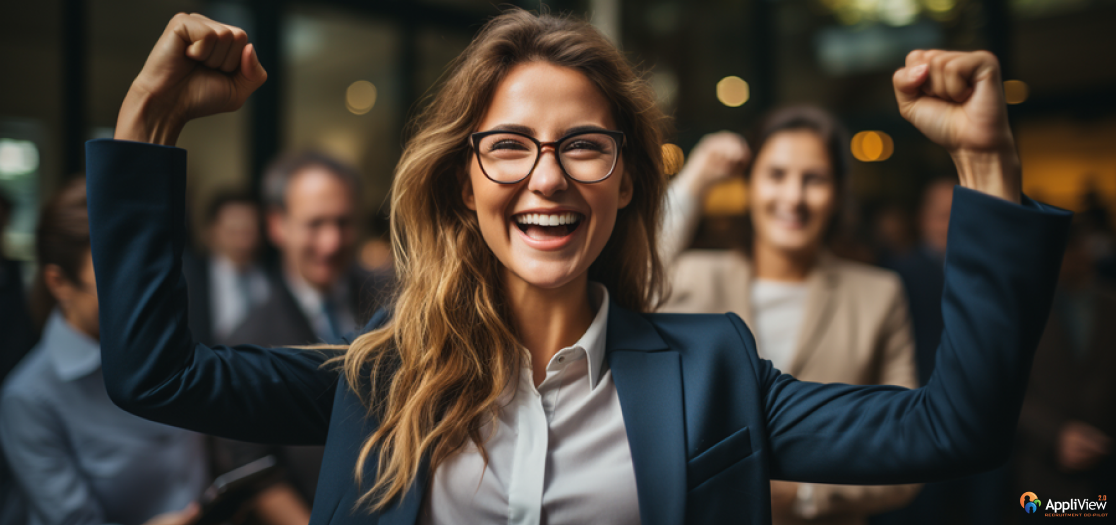 November 27,2023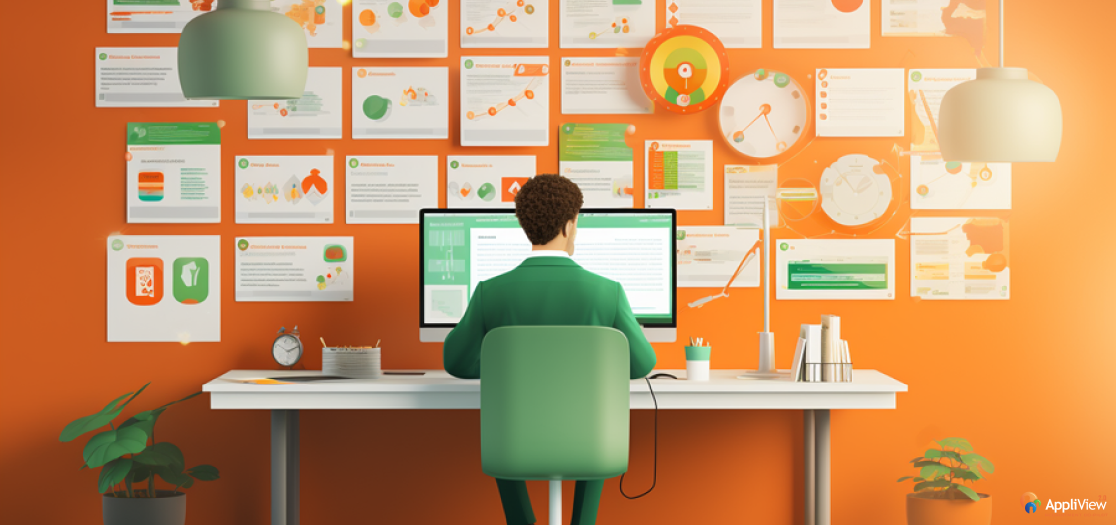 November 23,2023
Frequently Asked Questions
AppliView 2.0 is an AI-powered recruitment solution designed to automate and optimise the recruitment process, making it faster, more innovative, and more efficient.
AppliView 2.0 harnesses the power of cutting-edge AI techniques to revolutionize the recruitment arena. Here's a brief overview:
Job Descriptions & Posting: Our AI algorithms craft pinpointed job descriptions tailored to your company's unique needs, and strategically disseminate them across platforms.
Candidate Sourcing: With the precision of our algorithms, only the most fitting profiles are matched to your job requirements, eliminating the noise.
Evaluation & Interviews: By leveraging Generative AI, LLM, and Emotion Analysis, we automate candidate evaluations. From crafting the right interview questions to gauging the candidate's emotional fit, every detail is considered.
Technical & Practical Tests: Advanced embedding and fine-tuning techniques help us design specific tests suitable for each role, ensuring that the candidate not only fits on paper but in practice too.
Analysis & Recommendations: The system creates a SWOT analysis for every candidate, matching them against the job requirements. By comparing numerous parameters, AppliView 2.0 provides you with concise recommendations on whom to proceed with.
With AppliView 2.0, the heavy lifting in recruitment is transformed into a few simple clicks. Our platform ensures efficiency, accuracy, and above all, simplicity.
We are gearing up to launch the Beta version of AppliView 2.0 in January 2024. It's being rigorously tested by our internal team and a select group of customers to ensure the highest quality and performance.
While we're still finalising the exact pricing, what we can promise is a game-changer: It's likely to cost less than 10% of your current recruitment expenses. Consider the costs associated with traditional recruitment methods, applicant tracking systems, job postings, and the countless person-hours spent on interviews. We aim to reduce these, making AppliView innovative and cost-effective drastically.
Absolutely! Whether you're hiring a software developer, a sales executive, or a CEO, our platform adapts to the requirements of the role and the industry to provide optimal results.
Privacy is a top priority for us. All video interviews and written assessments are processed in a secure environment. Only essential data is used for evaluation, ensuring complete confidentiality for the candidates.
No, AppliView is designed to be user-friendly. With its intuitive interface and guided workflows, even those new to AI will find it easy to navigate and operate.
By leveraging AI, we minimise human biases that might creep into traditional recruitment. Our algorithms focus on skills, experience, and other objective metrics, ensuring a fair and unbiased evaluation.